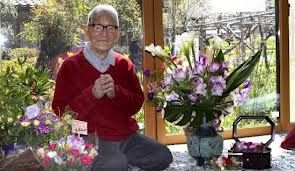 According to the different registers, on December the 27th Mr  Dzsirouemon Kimura became the world's oldest man of all times.
Mr Dzsirouemon who lives with his son's family in Kyotanago has 13 great-grandsons. –He also became the oldest man in Japan-
The former postal employee is keeping his mind fresh. For the sake of American television channels he event learnt some English.  Everyone has a different secret for a long life. According to Mr Kimura we should eat little, and we will live for a long time.
Stay Healthy!
Kris Haru based on H-guchi
Inter Japán Magazin